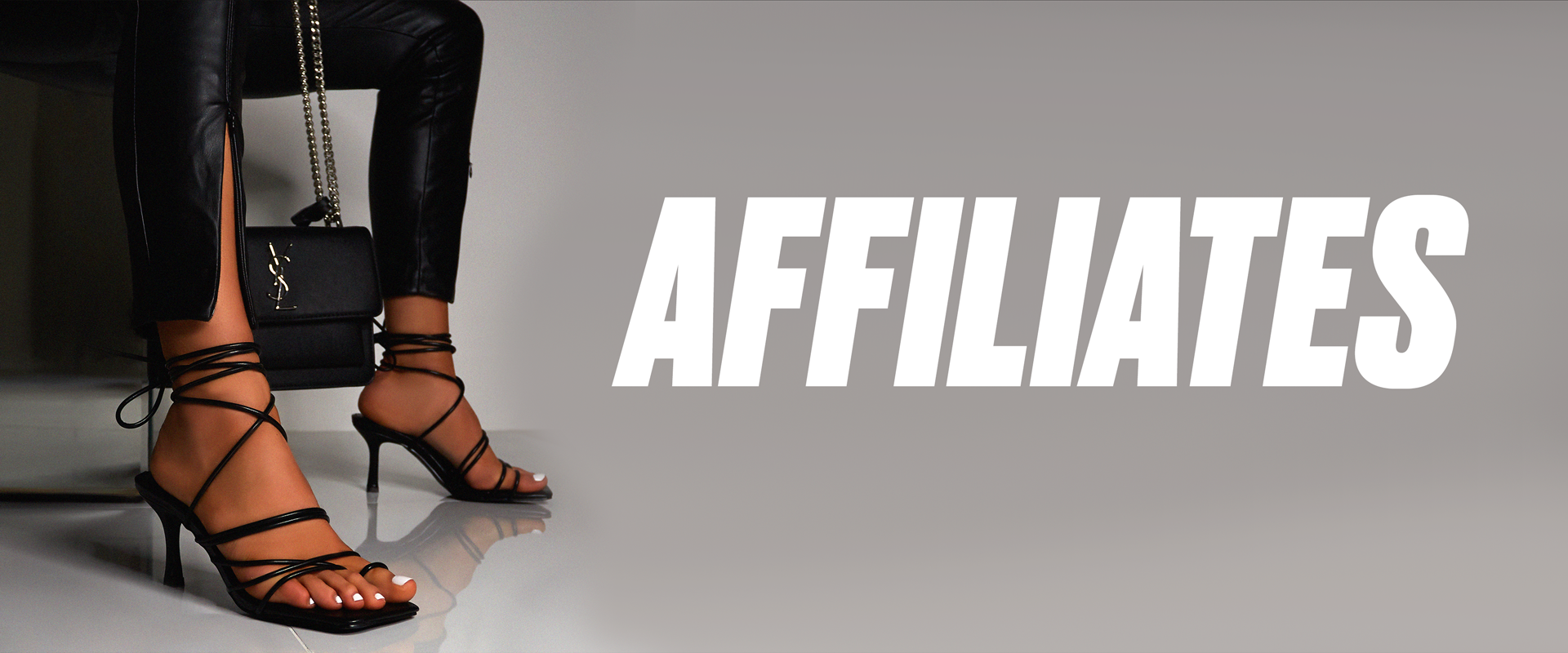 Become An Affiliate

Calling all #PDBAES! Become an affiliate to reap the benefits of being part of our glam squad.
Public Desire is a global online footwear brand, bringing sass to you wardrobe with stylish shoe collections that won't break the bank.
Standing toe-to-toe with some of the most well-known online retailers, Public Desire have made it quick and easy to join our affiliate network.
Become An Affiliate

Interested? Footwear fashionistas only need to follow a few basic steps to get started as a Public Desire affiliate:
1. Join the programme on our partner network, Affiliate Window.
2. Set up your affiliate links.
3. Drive targeted traffic to the Public Desire site.
4. Generate sales and get rewarded up to 8% commission per sale!
So Why Join Us?
Becoming a #PDBAE isn't only about being part of the sassiest shoe crew you'll ever meet, but it's got some great perks!
• Earn up to 8% commission per sale generated
• Opportunities to run exclusive partnerships with Public Desire.
• Regularly updated feeds with a variety of brand new, on trend products.
• A range of fresh and exciting banners, updated regularly.
• Regular affiliate communication updates with trends, tips, news and the latest offers.
• Cookie length 30 days.
So Why Join Us?
Put your sassiest shoes forward for our UK affiliate programme below. Once you've been successfully accepted, you can start earning commission quicker than the click of your heels.

To ensure you have all of the information you need to get started and to check that you are a suitable affiliate read our terms & conditions.
SIGN UP STRAIGHT AWAY